Looking to become a pilot? Book a Trial Introductory Flight today.

Whether you're after a rewarding career or maybe you have always wondered what it is like to fly a helicopter, a Trial Introductory Flight is the first step. It allows you to test run Aeropower as a training provider and it gives us a chance to see if you will fit into our training culture and student mix.


What to expect during the flight:
Comprehensive Pre-flight briefing on the effects of the controls

Hand over – Take over procedures

Different checklists

Pickup to the hover

Hover taxiing of the helicopter

A normal takeoff

Cruise flight

Effects of flight controls

Climbing, Descending, and turns

Engine cool down and shutdown procedures

Post-Flight Debriefing
The flight lasts for approximately 30 minutes from engine start to shutdown and the flight time is counted towards either your private or commercial helicopter licence. Expect to spend up to 2 hours to complete the experience, including a one-on-one pre-flight briefing and post-flight debriefing.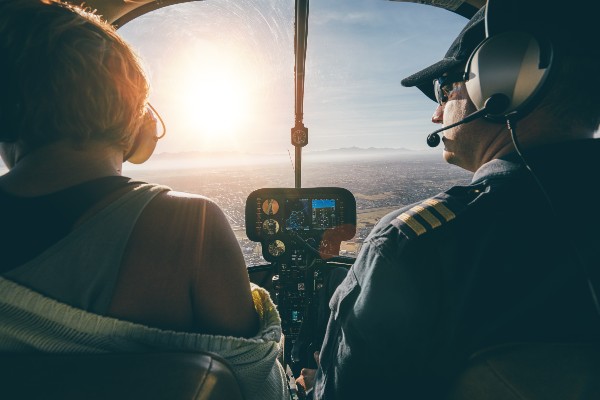 Take to the skies.
Located 30 minutes north of Brisbane at Redcliffe Aerodrome, flight training is conducted over the spectacular scenery of South East Queensland, encompassing the Sunshine Coast, Glass House Mountains and the shores of Bribie Island.
Our location allows you exposure and ease of access to various types of airspace that you will encounter during your flight training without lengthy flying times and minimal landing fees.
Creating helicopter pilots for today.
With Aeropower's strong international base and the combined experience of our flight instructors, we maintain an excellent reputation with our flying school. We not only offer the prospective student the highest standard of training, but also an insight into and involvement in a commercial and highly professional operation.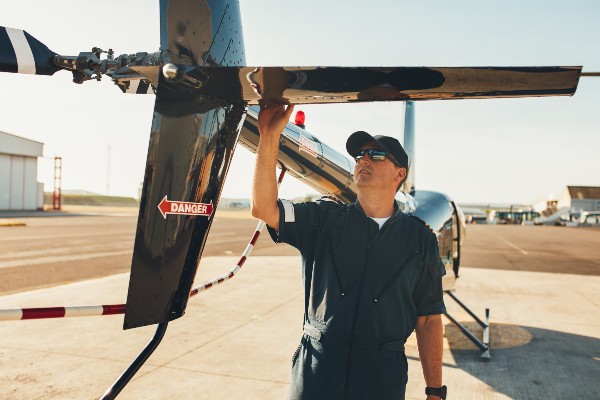 Why Fly with Aeropower?
---
Easily accessible and visually stunning location to learn to fly.

Our Redcliffe location also means you will be airborne with no delays so you can get straight into the lesson and start learning.

Your helicopter training with Aeropower is almost Landing Fee free. You will only pay landing fees when visiting other airports on your navigation exercises.

Our instructors have significant industry experience so they are here with one aim – to pass that knowledge on to you.

Real-time inflight tracking.

In-house engineering support.

Gain exposure from observing an operating helicopter company.

Restricted student intake means you get out earning quicker.

Customer service focus.

Modern aircraft and virtual reality technology.

Aeropower is the first helicopter school in Australia to offer a state of the art Virtual Reality flight simulator as used by the US Airforce and Australian Navy.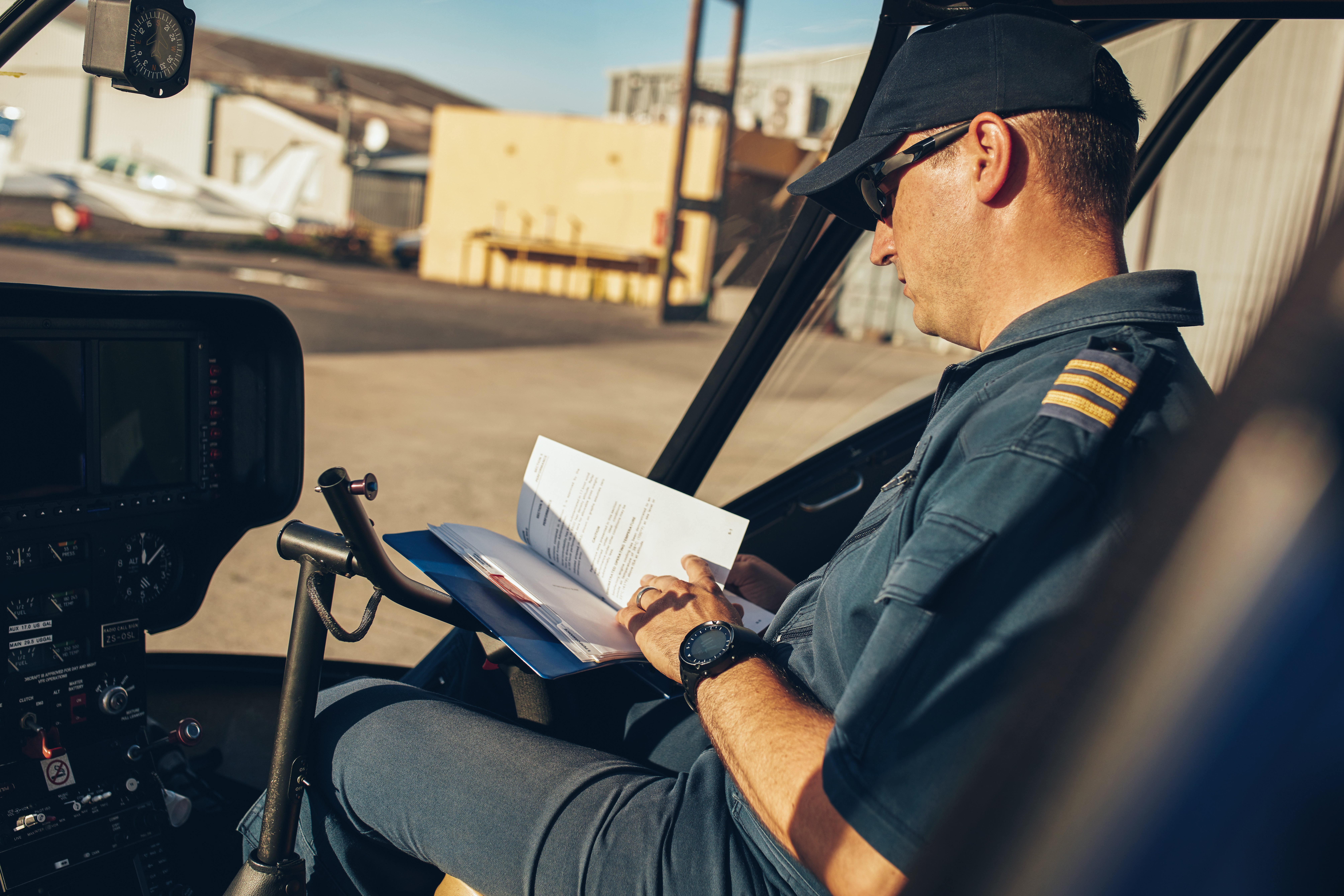 The Legal Bits
Training Provider: Aeropower Flight School (Aeropower Pty Ltd), RTO No. 2912
Course code & title: AVI50319 – Diploma of Aviation (Commercial Pilot Licence – Helicopter)
Maximum Tuition Fee: $115,429.45 (Advanced Course Option – Elect to conduct all flying in 4-seat R44 Helicopter)
VET Student Loans will not be approved for students who do not meet eligibility requirements.

A VET Student Loan gives rise to a VETSL debt which continues to be a debt due to the Commonwealth until it is repaid.