Programme Outline and Pricing
Schedule of Tuition Fees
This Statement of Fees portrays Aeropower's flexible enrolment arrangement – Note: Aeropower does not normally accept students on a continuous basis, Aeropower will release details regarding upcoming course intake dates periodically throughout the academic year.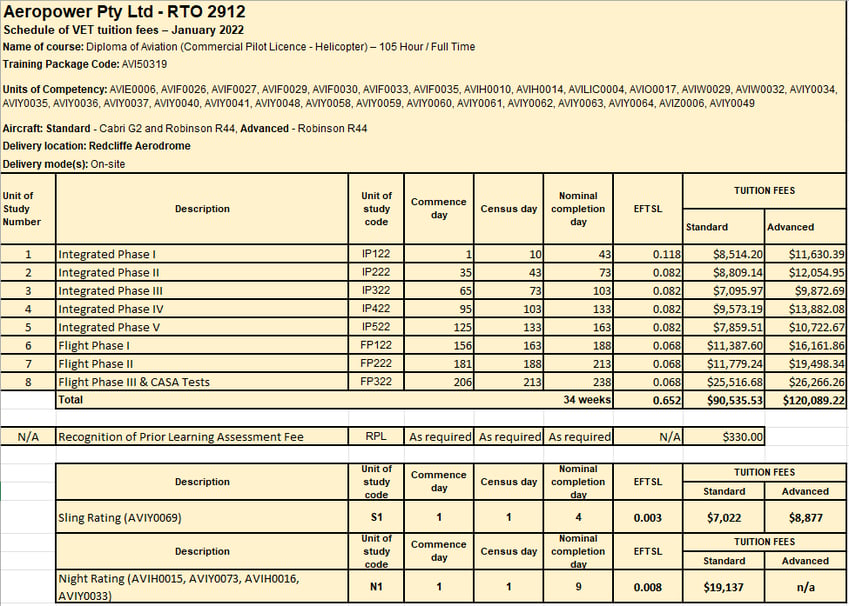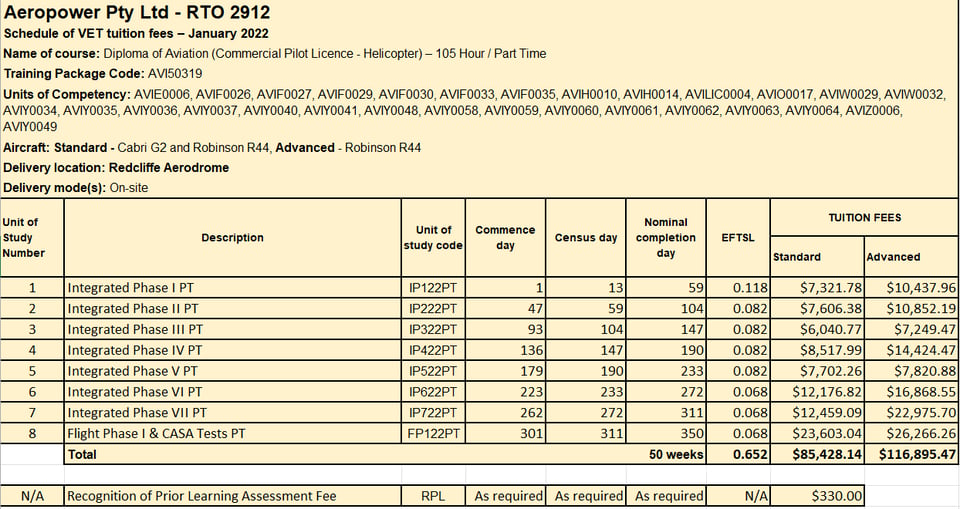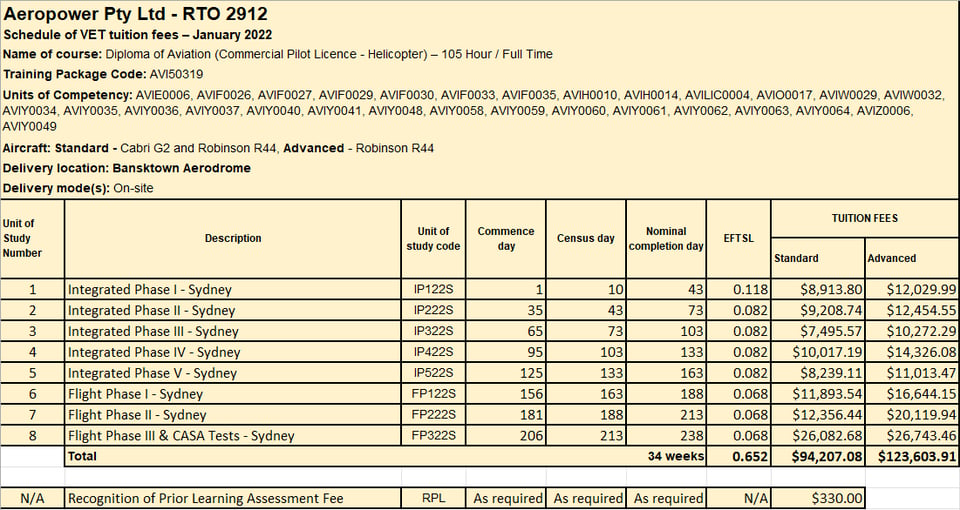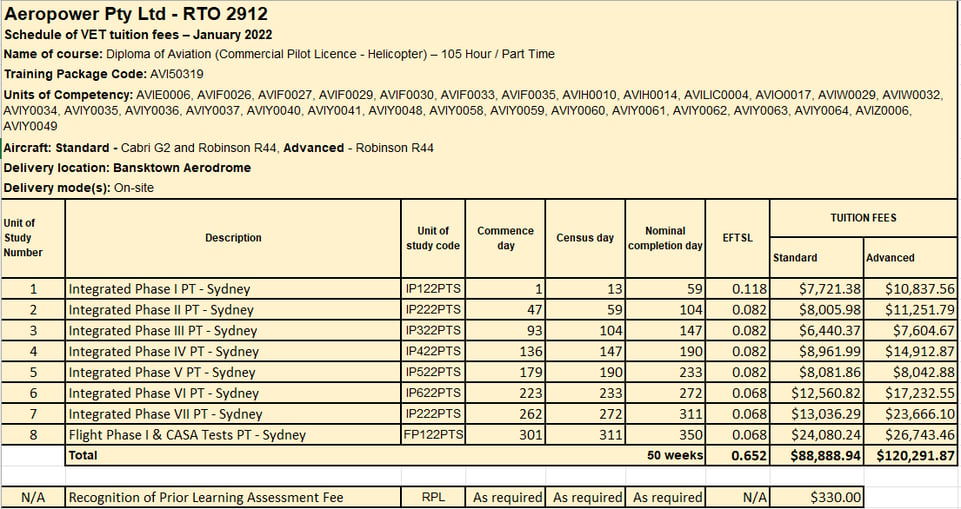 Domestic Student Handbook
The Handbook outlines programme details for the course, eligibility and application procedures. It will answer the bulk of questions that you will likely have about the training. You can download it directly below. If you would like to progress an application or have more questions please complete the form at the bottom of this page.
Payment
Students will pay as they go, maintaining fees of up to $A1,500 paid up in advance at any given time during the programme. If a student's account falls below that required to conduct the following flight sequence, training will cease until such time that this is rectified.
VET Student Loan
VET Student Loans commenced on 1 January 2017, replacing the VET FEE-HELP scheme. The VET Student Loans program offers greater protection for students and focuses on courses that address industry needs, creating better opportunities for employment. VET Student Loans offers income contingent loan support to eligible students studying certain diploma level and above vocational education and training qualifications. Eligible students are entitled for loans up to a capped amount.
Information for students on how to access a VET Student Loan is available at: https://www.employment.gov.au/information-vet-student-loans-students
Students must read the information at the above URL prior to enrolling
Note: regarding a VET Student Loan:
it is a loan from the Commonwealth, and
the loan will remain a personal debt until it is repaid to the Commonwealth, and
the loan may, until the debt is repaid, reduce a student's take-home (after-tax) wage or salary and may reduce the student's borrowing capacity, and
Aeropower's full time CPL(H) Diploma course is an approved course for Department of Human Services programs such as Youth Allowance and AUSstudy. These programs are run by the Australian Government and are designed to assist you financially during your training. Acceptance into our course does not guarantee acceptance into one of these programs as other eligibility criteria may need to be met. Further information can be found here.
Privacy and information handling
Aeropower's processes and procedures for handling information can be downloaded here.
Course Breakdown and Lodgment of Interest
For a more detailed breakdown of course inclusions, aircraft used, intake dates and to lodge your interest please view our course page.