Aeropower is excited to offer our Diploma or Aviation (Commercial Pilots License - Helicopter) with VET Student loans funding on a part time basis.
Aeropower's part time VSL course has been designed to fit around your busy life-style and work commitments. Here is how it works.
Directed self-study with weekend tutoring sessions
We will supply you with all the material you need for your study and give you guidance on what to study and how. This is supplemented with Saturday (morning or afternoon) tutoring sessions where you can ask questions and go over practice questions with our knowledgeable teachers. We allow 6 weeks for most of the subjects with an extra week for the two bigger ones.
You tell us which days you can fly. These can be fixed or semi flexible as it suits you. On your flying days you can be scheduled to fly once or twice on a single day between the hours of 0730 and 1630. You will need to be available to attend the hangar for the whole day as there are briefings, simulator session, and other study to be done outside of your scheduled flying.
Part time course FAQ:
Can I do this program 2 weeks on 2 weeks off?
Yes. You will still be expected to keep up with the same study rate however and you would miss some of the tutoring sessions. We would also expect you to be available for flying at least 8 days in your two weeks on if not more.
Is remote (via zoom or similar) tutoring available?
Due to the nature of the material being taught. We currently do not have remote tutoring available.
When can I begin?
Right now! Aeropower's flexible enrollments mean you can begin your part time studies when-ever it is right for you.
How can I get started?
Just contact us and ask for an enrollment form.
What is VET Student Loan Funding?
Find out all about VET here and here.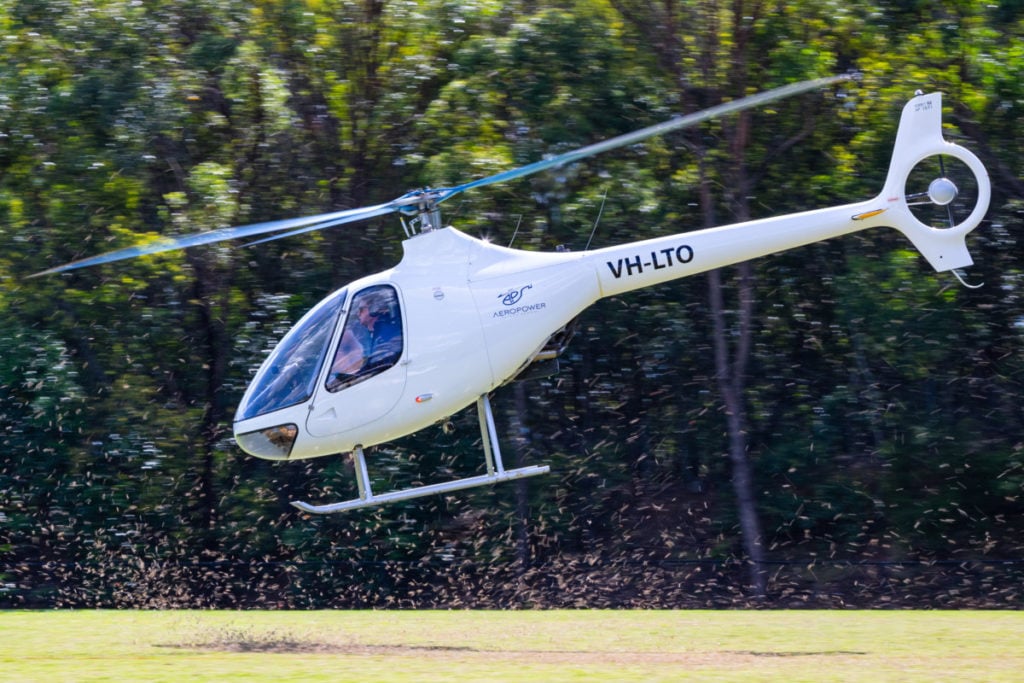 Legal Bits:
Training Provider: Aeropower Flight School (Aeropower Pty Ltd), RTO No. 2912
Maximum Tuition Fee $115,429.45 (Advanced Course Option – Elect to conduct all flying in 4-seat R44 Helicopter)
MySkills Website listing for Aeropower
VET Student Loans will not be approved for students who do not meet eligibility requirements.
A VET student loan gives rise to a HELP debt that continues to be a debt due to the Commonwealth until it is repaid.